Since 1983, has a establish
Since 1983, has a establish
1984-2007

MAY 1984
The release of Scotch Essence of chicken Original Flavor

JANUARY 1986
The release of Scotch Essence of chicken with Cordyceps

JUNE 1990
The release of Scotch Bird's nest Beverage

FEBRUARY 1994
The release of Scotch Bird's nest Beverage with Korean Ginseng

FEBRUARY 1995
The release of Scotch 100% Pure Essence of chicken

OCTOBER 2003
The release of Scotch Bird's nest Sugar Free

MAY 2006
The release of Scotch Collagen E
2008-Present

MAY 2008
The release of Scotch Collagen M with Zinc
NOVEMBER 2009
The release of Scotch Bird's nest Supreme Selection
JULY 2010
The release of Scotch Puree' Prune Essence Concentrate Plus Vitamin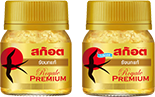 NOVEMBER 2010
The release of Scotch Bird's nest Royale Premium and Scotch Bird's nest Royale Premium Xylitol

MARCH 2011
The release of Scotch Puree' Berry Essence Concentrate Plus Vitamin

APRIL 2011
The release of Scotch Collagen Q10

JUNE 2011
The release of Scotch Kitz Choco with fish oil & lecithin

APRIL 2012
The release of Scotch Bird's nest Royale Premium Manuka Honey

SEPTEMBER 2012
The release of Scotch Bird's nest Royale Premium Korean Ginseng with Xylitol

OCTOBER 2012
The release of Scotch Eazy Essence of chicken

NOVEMBER 2012
The release of Scotch Collagen-Aora

SEPTEMBER 2013
The release of Scotch Bird's nest Xylitol
NOVEMBER 2013
The release of Scotch Kitz Tokyo Banana

JUNE 2014
The release of Scotch Bird's nest with Japanese Rice Germ

JUNE 2015
The release of Scotch Collagen-LeffUp

JULY 2015
The release of Scotch Smartz Essence of chicken with Vitamins
MAY 2015
The release of Scotch Kitz Milky Butter

JULY 2016
The release of Scotch Bird's nest European Pear Flavor

MAY 2018
The release of Scotch Kitz Essence of chicken with milk

SEPTEMBER 2018
The release of Scotch Collagen Plus

NOVEMBER 2019
The release of Scotch Real Bird's Nest Supreme Gold Xylitol

NOVEMBER 2019
The release of Scotch Real Bird's Nest Supreme Gold

JULY 2020
The release of Scotch Real Bird's Nest Royale Gold Cordyceps & Korean Ginseng

MARCH 2021
The release of Scotch ABC Drink Honey Lemon Flavor

MARCH 2021
The release of Scotch ABC Drink Orange Flavor

MARCH 2021
The release of Scotch Puree' Celery Drink

MAY 2021
The release of Scotch Cordy Cordyceps

AUGUST 2022
The release of Scotch Cordy Poongtalai

SEPTEMBER 2022
The release of Scotch Kitz Betaglucan Malt Flavored

APRIL 2023
The release of Scotch Kitz Essence of Chicken with Strawberry Flavored Milk

MAY 2023
The release of Scotch Essence of Chicken with Ginger and Finger Root
PHILOSOPHY
Scotch has been concentrated in the production of healthy drinks under the company's strict Quality Assurance policy. Nowadays, a great number of consumers at all ages and genders have placed importance on health care. Valuing the subject of health
Scotch has continuously promoted research and development in order to forever provide its consumers with the most valuable and beneficial health products under the trademark of 'SCOTCH'.
Company PROFILE
founded:
Since 1983, Scotch Industrial (Thailand) Co., Ltd. has a sustainable and continuous growth.
Head Office:
1024 Supreme Complex., Floor 11., Room L 1101., Samsen Nai Road., Nakornchaisri District, Dusit, Bangkok 10300
Factory Address:
52/8 Moo 8., Bangbuathong-Supanburi Road., Bangbuathong District, Nonthaburi 11110
Quality Standard


All types of health products under the brand name 'SCOTCH' have been inspected and assured of its quality by widely acknowledged nutrition institutes. Consequently, the consumers can confidently trust the superb quality of each Scotch bottle.The conclusion of microbiological testing in a laboratory proves that each of Scotch product does not contain any bacteria or other germs that is harmful to human body.

Owing to Scotch's sterilization production system and sterile container closure technology, the Scotch products can retain their freshness.

The Food and Drug Administration and the Department of Health has place a lot of importance on quality control. As a result, the inspection done in the supplementary food market has taken place quite often. Once it is found that a product is below a required standard or exaggerates its properties, the manufacturing license will be confiscated and the product will not be allowed to sell in the market. Since all Scotch products comply with the quality control standard as mentioned above, this explains why all health products under the name 'Scotch' has been widely recognized and popular among health oriented consumers.